Ana Marušić, MD, PhD
Department of Anatomy, Department of Research Methodology, and Centre for Global Health, University of Split School of Medicine, Split, Croatia

Dr Marušić is Professor of Anatomy at the University of Split School of Medicine. She received her MD degree in 1985 and PhD degree in 1989, both from the University of Zagreb, Croatia. Her research interests include the interactions between the immune and bone systems, especially in mouse in vivo models. Apart from teaching anatomy, Dr Marušić teaches medical students the structure of a scientific article in a mandatory course on scientific communication. Dr Marušić was on the Editorial Board of the Croatian Medical Journal from 1992 till 1994, and she was Coeditor-in-Chief from 1995 to 2011. She is a member of the International Committee of Medical Journal Editors. She is also the Past President of the World Association of Medical Editors (WAME), and Past President of The Council of Science Editors (CSE). She currently serves on the Bord of the Europen Association of Science Editors (EASE).

Ivan Damjanov, MD, PhD
Department of Pathology, The University of Kansas School of Medicine
Kansas City, KS 66160-7410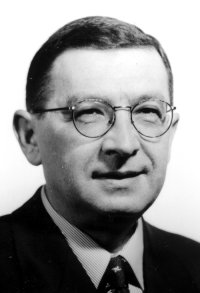 Matko Marušić, MD, PhD
Department of Scientific Methodology, University of Split School of Medicine, Split, Croatia
Dr Marušić is the founder and former Editor-in-Chief of Croatian Medical Journal. He is a graduate of the Zagreb University School of Medicine (1970), where he also obtained PhD (1975), and professorship at the Department of Physiology (1980). Dr Marušić is a devoted educator of young Croatian scientists; he has trained and/or sent to international research laboratories more than 100 scientists. His research interest is immunology of bone marrow transplantation, but he also published in the fields of oncology, philosophy of science, and medical education. In 1998, his research team demonstrated the lifetime functioning of the human thymus. He was the key person in the foundation of Split University School of Medicine, and also helped the establishment of medical schools in Osijek and Mostar. He writes short stories, and two collections of his works are mandatory readings in Croatian primary schools. Since November 2008, he is professor at University of Split School of Medicine.